SPECIAL EARLY BIRD PRICING (available until August 1):
PAY NOW: SINGLE OCCUPANCY: $1,045
PAY NOW: DOUBLE OCCUPANCY: $895
PAY NOW: DEPOSIT TO HOLD YOUR SPACE: $297 (non refundable)
CUSTOMIZE YOUR ITINERARY
OPTIONAL TOURS & ACTIVITIES INCLUDE:
Day trip to Chichen Itza with David & Joanna – includes professional guides, a demonstration on how to sensitize your systems to the energies that exist at the Chichen Itza complex, a buffet lunch, a stop at the Spanish township of Valladolid for shopping, a visit to the Spanish-style church, and dinner at the 16th century house of the Marquis.
Day trip to the Mayan Temple of Venus complex in Tulum with David & Joanna – includes professional guides, a demonstration on how to sensitize your systems to the energies that exist at the temple complex, and time to enjoy a white sand beach in Tulum. The Mayan clay mud massage takes place by the beach in Tulum. (This day trip can also include the Mayan pyramid and temple complex at Coba, depending on the wishes of the participants).
An adventure day: includes zip lining above the jungle, rappelling, snorkeling in a cenote (underground pool), and swimming with sea turtles.
Other optional trips that can be arranged through the hotel include Xel-Ha, Xcaret, and other local points of interest such as Isla Mujeres and Cozumel. Activities can include: scuba diving, shopping tours, historical tours, night tours, snorkeling, beach and bay cruises, swimming with dolphins, and deep sea fishing.
A 90-minute healing Mayan mud massage followed by an ocean swim.
Shopping excursion to Playa del Carmen.
A la carte spa services at Spatium spa, including: Mexican obsidian stone massage, Lomi-Lomi, reflexology, neck, back, shoulder, and foot tuning fork massage, Harmonic Renewal facial, Dermal Repair. All spa services include the use of a hydrotherapy annex offering jacuzzis, cold plunge tubs, steam rooms, saunas, and a salt therapy cabin.
Attending a Cirque de Soleil show in the award-winning Cirque de Soleil theater.
Golf on the 18-hole, par 54, Jack Nicklaus-designed resort golf course.
Tennis lessons.
WATCH ENERGYWORLDS TOURS MAYAN RIVIERA RETREAT AND VACATION ADVENTURE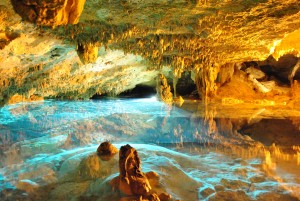 SPECIAL EARLY BIRD PRICING (available until August 31):
PAY NOW: SINGLE OCCUPANCY: $1,045
PAY NOW: DOUBLE OCCUPANCY: $895
PAY NOW: DEPOSIT TO HOLD YOUR SPACE: $297 (non refundable)
REGULAR PRICE (after August 31):
$995 (double occupancy) / $1145 (single occupancy)
Pay the full amount or place a non-refundable deposit to secure and guarantee your space today!
To register or for further information:
Call 646.737.3470 or email [email protected]
*SPACE IS LIMITED
BOOK NOW TO RESERVE YOUR PLACE TODAY
To place your non-refundable deposit ($297) click here:

NOT INCLUDED
Airfare to Cancun, mexico, meals.
Room tax (a few dollars a day), tips, and shuttle to the airport.
Personal spa services at the Grand Mayan Riviera Maya Brio Spa and Spatium Spa.
Please note there are excellent restaurants within the resort, an on-site convenience store, deli and access to in-suite cooking facilities. We will also be organizing an enjoyable shopping trip to Playa del Carmen where participants can purchase foodstuffs, supplies, souvenirs and gifts. 
TESTIMONIALS FROM ENERGYWORLDS TOURS PARTICIPANTS
I had the pleasure of hearing David speak at a workshop and when I heard of the visit he and Joanna were planning to Mexico, I thought it would be particularly interesting to visit and experience the Maya ruins through their EnergyWorld's perspective. Indeed it was that and so much more!  The trip was a beautiful balance of stimulating group conversations and outings, intimate time spent with my partner, quiet personal relaxation and rejuvenation, and garnering that fully recharged feeling that comes from long full days spent connected to the sun, the sea, the outdoor air, and the earth. One particularly appealing aspect of this trip was the flexibility that it offered.  Every member of the group customized their activities to meet their own unique interests and intentions for the visit, which created a comfortable and relaxed ambience for all. The resort location and services too were, on all accounts, excellent, and offered a diverse range of activities, entertainment and services to meet all interests.
Linda Hann, Toronto, Canada
My best vacation yet!  The resort was excellent, David's local knowledge enhanced the experience, the historic site visits chosen and tours were memorable, and playing the resort's Jack Nicklaus designed course was a lot of fun!
Gene H., Toronto, Canada
"I have participated in three Energy Worlds tours to Mexico and have had an amazing and wonderful experience each time.  It's hard to single out the one thing that makes these trips so special – the beautiful surroundings, the work with David and Joanna, the companionship of my fellow travelers, the lovely Mexican people.  If I had to choose one, it would be the sense of self-discovery I feel each time I go.  Without even trying I find myself challenging long-standing fears and doubts, be it climbing a Mayan pyramid, swimming alone in an underground river, or feeling at ease in conversations about our place and purpose on planet Earth.  Each time my soul ends up feeling connected and deeply rested. These journeys have become a treasured experience for me."
Karen Cetinkaya, New York, USA
Thank you David and Joanna for such a special week in Mexico with so many firsts and new experiences like snorkeling in the clear seas and seeing the wonderful coloured fish. Wow! The facilities were way beyond my expectations and the insights into the energy worlds I have never come across in any library book and really opened my mind to new perspectives and wows.. Chichen Itza really is one of the seven wonders of modern times and awesomely so. Another wow! On a more basic note the food was extraordinary, fresh and healthy and the company rich. Considering we didn't know each other at the beginning, we made new friends by the end. Oh yes, and how good it was to escape the weather of England in November for the warm dry heat of Mexico!
Robert Naghi, United Kingdom
The trip that David and Joanna put together to Mexico was to say the least WONDERFUL!!
An amazing resort, with everything you could ever want. The trips to Chichen Itza and Tulum were with extremely knowledgeable guides, feeling the sun and wind on your face in the process. Oh and not to mention the mind blowing 2 hour mud massage, and swimming in the Cenotes. The flexibility of the trip allowed my friend and I to fulfill a bucket list item to swim with the dolphins.
It was a beautiful mix of like-minded people coming together when we needed to and doing our own things when we wanted to. Kudos to David and Joanna for their knowledge freely share throughout the trip, as well as an amazing reading at the end of the trip. Leaving you with things to think about as you arrive back home. Thank you so much.
Rev. Irma Haggith. Toronto, Canada
My trip to Mexico with David and Joanna truly recharged my soul, bringing me back feeling renewed, relaxed, and connected.The surroundings we stayed in were first class, all of our needs were taken care of in a beautiful and caring way. In the mornings I would get up and walk the pathways through the forest with exotic birds calling to the many pools and lounge chairs and to the turquoise ocean – where I would do my yoga practice on the beach and then jump into the warm ocean water then lay on a lounge chair in the warm sunshine with a coconut pineapple drink.
On the trip we discussed qualities and ways to bring in those that we desired to our energy field. We took an adventure tour rappelling down from a high tower in the jungle and ziplining across the treetops! Bringing in the qualities of courage, excitement, and total joy for me.
We swam, snorkled in caves and along the coral reefs alongside big sea turtles learning about the delicate balance of life and the quality of flow.
We traveled under the power of the sun, feeling the energies of ancient sacred sites and at night dined by torchlight on wonderful meals. The qualities of nourishment and being energized.
We went under the earth in a cenote cave, then later we had Mayan mud massages where they massage you with warm mud, wrap you like a cocoon, and then walk you to the ocean where you rinse the mud and come out glowing and transformed. An amazing experience bringing in the qualities of restfulness, stillness, and bliss.
Traveling in this way of being attuned and thoughtful to one's surroundings, what David and Joanna so expertly bring, makes the time spent even more rich in understanding and you yourself become your most precious souvenir!  I look forward to next year! Thank you so much David and Joanna for putting together such magic!"
Alison Goudreault, New York, USA
Truly a wonderful experience. Joanna and David are terrific guides and hosts.
Many thanks,
Peter B, New York, USA
I want to thank you both for a lovely time in Mexico, it was a truly a wonderful experience. I was left with a feeling of wonder and awe at the magnitude of what you fit in and how enjoyable it was. You both succeeded in providing us with a brilliant hotel with spa and wonderful entertainment. The day trips to the ancient temples were so mythical and magical experience. Thank you for all you have done. The hour consultation with Joanna was a memorable experience – one that I will never forget.
Heather M, United Kingdom
I want to thank you for the extraordinary time we all spent together in Mexico recently. I still feel the effects of the recharging process.
I loved the hotel grounds with its multiple walking paths through the beautiful vegetation so green and varied. With giant iguanas, monkey-like creatures, flamingos and birds of all colours and sizes. And the ocean! Refreshing, recharging and settling all at the same time. The group you gathered together was delightful. A really decent bunch of people from quite varied backgrounds yet all very much interested in the fascinating work you offered. Every meeting was filled with extraordinary insights and information about real things and how they work. I could actually feel enhancement in the atmosphere. Strange and wonderful. I experienced many personal discoveries there and continue to work with them still. Thank you again, I look forward to the next event.
P.L., Toronto, Canada
My trip to Mexico with Energy Worlds Tours was full of wonder and discovery. The ecology there was both spectacular to experience as well as nourishing to both body and soul. Workshops and trips offered additional opportunities for both learning and enjoyment. I found myself upon returning home renewed and replenished. My motivation to engage with a variety of projects that mattered to me grew exponentially throughout the entire year.
Janice Sauer, Rhode Island, USA
I had the good fortune to attend an Energy Worlds Tour at an exotic & luxurious resort on Riviera Maya, Mexico. With David and Joanna Francis we worked together in different locations throughout the resort, alternating between sessions together and free-time vacation activities and pursuits which we enjoyed in groupings of companions or in solitude. All amenities were superb and I left after 1 week recharged to pursue life's challenges with greater knowledge and understanding through the tools garnered from our sessions. I'll definitely attend next year's adventure if at all I can.
Dorothy Lewis, Toronto, Canada
The resort is beautiful! It has many restaurants and plenty of pools.. The accommodations were perfect. I loved our room! The staff is fabulous, friendly and made our stay even better. The day trips were amazing. David and Joanna shared their experiences, knowledge and love with us whenever they could.
I highly recommend experiencing MEXICO with this Energy Worlds Trip.
It's recharging!!
It's Amazing!!!
I Look Forward To Going Again!!
Trish Lease Way, New York, NY